The 100 Largest Ski Areas in the World
The report on the 100 Largest Ski Resorts in the World for 2019/20 is now available for free download.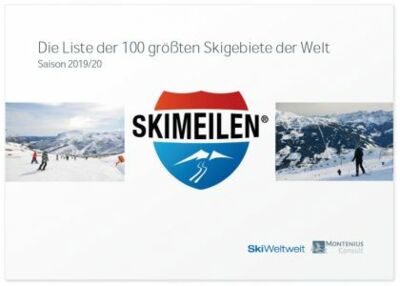 Covering 44 pages, the report highlights all sorts of interesting facts about the world's largest ski areas.
The information lists the world top 100 ski areas by a number of different ways of measuring them and reveals which is the largest, which has the most powerful lift systems and even which provides the guest with the most comfortable rider up and ski down its slopes, according to precise measuring criteria.
The report answers all these and many others in a concise and clear way. In addition, data from past seasons are used to identify the most popular ski resorts worldwide by visitor numbers.
The Report uses our own detailed measurements and additional research, as well as the evaluation of data on over 18,000 ski lifts worldwide to create a uniquely comprehensive and universal report.